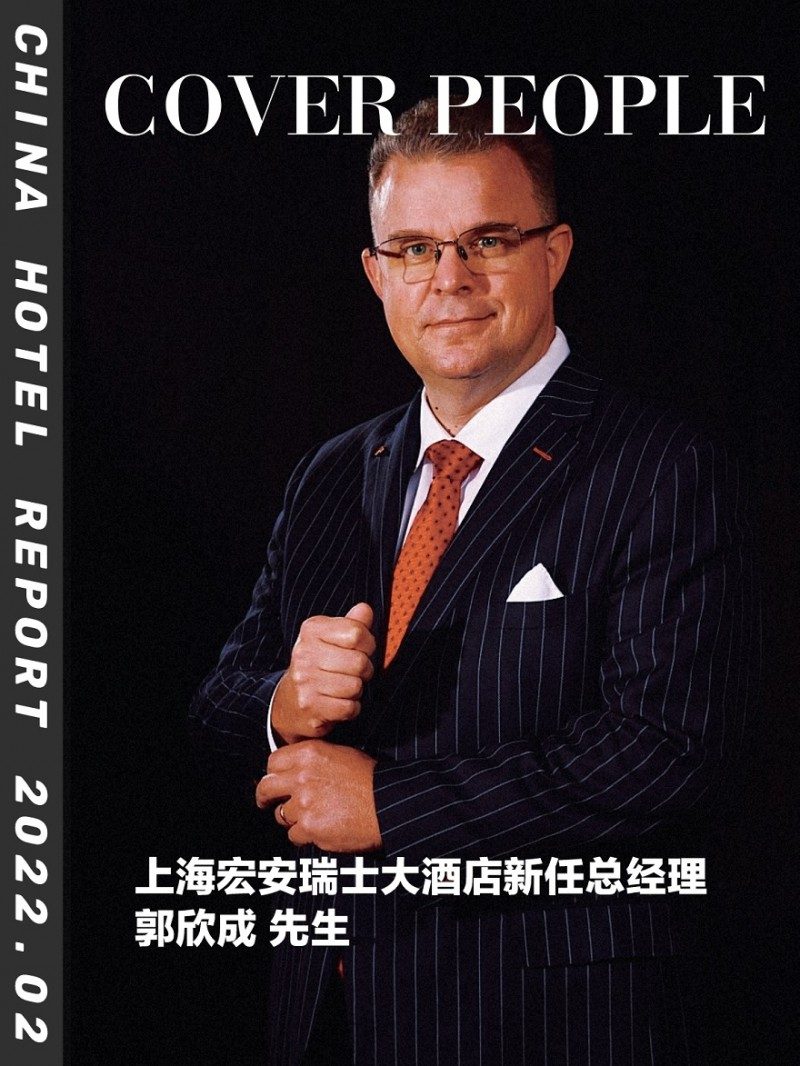 Interview
人物专访
近日,"中国酒店报导" (CHINA HOTEL REPORT)有幸对上海宏安瑞士大酒店新任总经理郭欣成先生(Mr. Jens Peter Corder, GM of Swissotel Grand Shanghai),进行了一次特别专访,双方进行了轻松愉悦的交流和访谈,也让我们对郭欣成先生有了更加全面和深入地了解。
(中国酒店报导):
在所有生活和工作过的城市里面,最喜欢哪两个城市?
Among all the cities either you worked or lived in, which the best 2 favorite cities you will name?
• 郭欣成先生:
这是个很有意思也有挑战的问题。无论是工作层面还是个人生活而言,每座城市都会让我有难以忘怀的印象。一般来说,我总会选我目前所在的城市,毫无疑问是上海。上海是一个充满活力、让人愉悦、快节奏的城市,文化底蕴和商业气息并存,拥有前瞻性且散发无限魅力。从商贸到产业,从生活方式到文化传承,上海就好像是中国的心跳,是一个很适宜居住的城市,重要的是,作为一个繁荣的商业中心,它也是一个很理想的工作地点。此外,我也很享受在香港近7年的时光。刚刚提及的那些方面,它都和上海有着某些相似处。那里也见证了我孩子们的成长。因此,香港和我家庭生活中的重要时刻有着千丝万缕的关联。
The question is both an exciting and also challenging one to answer. Each city has made an indelible impression on me, both business-wise and in my personal life as well. As a rule of thumb, I usually pick the city I am currently in, and Shanghai is no exception. Shanghai is dynamic, fun, fast, cultural, business-minded, forward-thinking, and charming. It is like the heartbeat of the county, from commerce and industry to lifestyle and culture; Shanghai is a great place to live and, importantly, a thriving business hub, and therefore an excellent place to work. I also enjoyed Hong Kong, and asides from being similar to Shanghai in many ways mentioned above, having spent close to seven years in Hong Kong, it is also where my children grew up. Hence, there are a lot of family milestones associated with Hong Kong.
(中国酒店报导):
在职业生涯期间,所面临过的最富挑战性的工作是什么?
During your career development, what's the most challenge job/project you have ever faced?
• 郭欣成先生:
我曾经被委以重任参与一家酒店的开业项目。这个酒店品牌对于当地而言比较陌生,从最初的项目开发到根据规划图把所有一切落实妥当。初期阶段,我是当时在现场的唯一一个酒店管理人员,在项目办公室共享一个狭小的办公空间,随后又加入了几个重要岗位的助手,比如人力资源、财务、技术部门;逐步寻找中又有优秀的员工到岗;从草图一步步设计概念,撰写和完善方方面面(在当地一切都是重新开始并不容易,没有姐妹酒店的资料可做参考)。现在的我回想起来,从零开始运营管理,到逐步打造成为一个杰出的酒店,还是让人很欣慰并且成就感十足。
I was heavily involved in a large hotel opening project. The country was new to the brand, and from the earliest of days, being part of the development and project to putting everything together from scratch. From initially being the only hotel management person on-site and sharing a small space in a project office, to onboarding crucial assistants such as human resources, finance, IT and then slowly finding and onboarding the best talents, developing concepts, writing and developing everything from scratch (being new to the county it was not as easy as grabbing material from a sister hotel). And now that I look back, it is fantastic to know that you started from nought and managed to put together such a magnificent product.
(中国酒店报导):
您认为上海宏安瑞士大酒店最大的特色和优势是什么?
In your opinion, what's the advantage and specialties of Swissotel Grand Shanghai?
• 郭欣成先生:
最显而易见的优势就是它优越的地理位置和亲近感。我们酒店被知名的高端百货和商务楼宇环绕,周边还有很多本土印记和老建筑及景点。精致的小店,美食的天堂,小资的商贩,都汇聚在此,成为这个区域的脉搏。瑞士酒店品牌致力于为宾客提供身心愉悦和平静,因此我们着重通过暖心诚挚的互动,提供一系列的服务。我们努力帮助宾客平衡生活与工作。我们提供丰富的餐饮选择,酒店在静安中心的位置也便于宾客出入,经验丰富的礼宾部和前台同事会协助宾客前往心仪的场所。在繁华的静安之域,我们致力成为宾客安心的港湾。
The apparent advantage is our superb location and accessibility. We are in an area renowned for its high-end shopping malls and office buildings and its local roots and beautiful old buildings and sites. All this is linked by wonderful small shops, independent businesses, 'foodie' havens and lifestyle traders, which are the pulse of the area.  We are a brand that strives to deliver happiness and peace of mind; hence focus is on producing an integrated service through heartfelt engagement. We strive to provide a balance between work and living. While we offer a range of food and beverage options, our location in the heart of Jing'an prides easy accessibility to a diverse range of out-of-hotel options, all accessible through our knowledgeable concierge and front line talents. We strive to be your haven in bustling and delightful Jing'an.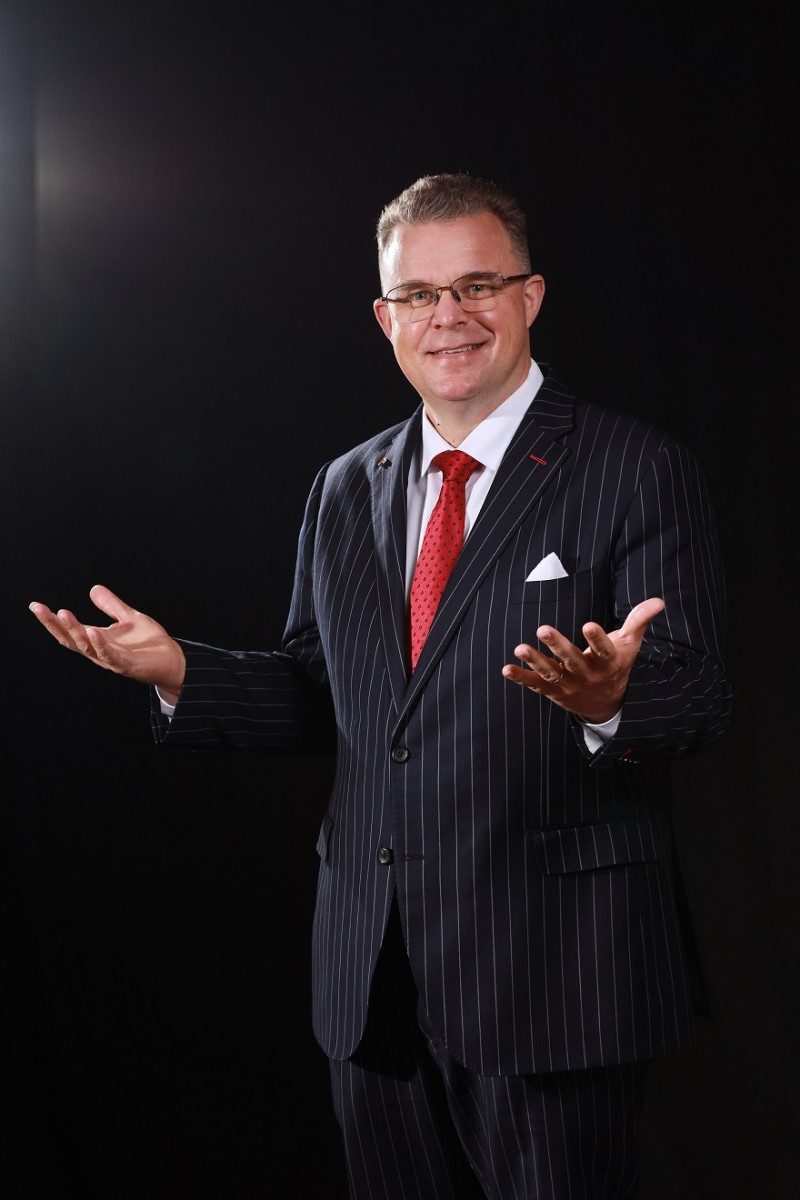 (中国酒店报导):
在疫情期间,有没有令您印象深刻的事情?
 Is there anything impressed you most during the epidemic period?
• 郭欣成先生:
这次疫情期间,中国人民的顺应力和态度留给我很深的印象。从深圳、广州到现在的上海,不管是当地居民,中小型企业还是大公司都用一种积极的心态去应对起起伏伏的危机和困难让我印象深刻。人民反应速度快而有力,并且思虑周全。此外,整个国家的经济实力也是有目共睹,面对边境的关闭,尽管困难重重,中国也有能力保持商业正常开展且富有成效。
The local people's resilience and attitude have impressed me the most throughout this pandemic.  From Shenzhen to Hangzhou and now Shanghai, the way local citizens, small traders, larger businesses and big companies have all gone about positively dealing with the ups and downs of the crisis is impressive. People are resilient; they are helpful and also thoughtful. And, as well, the strengths of the nationwide economy, China has managed to power on in the face of border closures and still keep businesses active and productive, despite countless challenges.
(中国酒店报导):
目前进入后疫情时期,面对新的一年,您有什么样的愿景?酒店有哪些市场策略来迎接2022年?
Now is the post-epidemic time, and the New Year is just around the corner, do you have any resolution? Can you share with us any market strategies the Hotel will implement for 2022?
• 郭欣成先生:
总体来说,酒店这一年还是不错的。虽然和我们的竞争群相比有时会有起落,但我们依然还是做得相当出色的,这一点我们必须要感谢周边的居民和忠诚的客户,是他们陪伴我们一起走过这一年。诚然,我们预见未来的几个月会面临的挑战,但是我们也留意到特别是寒冬过后经济爬升的潜力。因此,我们会继续为这个充满节日氛围的冬季做好准备,我们充分保证所有活动和会议在酒店内安全地举办,酒店也做好迎新产品和服务的提供。2022年我们也依然会和宾客、合作伙伴还有当地政府机构良好沟通,携手合作。
With all things in mind, the hotel has had a good year. While there have been ups and downs compared to our competition set (our basket of hotels we measure ourselves against), we have done exceedingly well, and for this, we must thank you, local citizens and loyal guests, who stay and meet with us throughout the year. We see more challenging months ahead; however, we are mindful of the potential for an upswing in fortunes, especially post the winter period.  Hence we continue to prepare for a fun and festive winter period and beyond. We prepare to adequately and safely take care of planned events and activities in the hotel and ready ourselves, our products and our offers for the New Year. We continue to work and plan with our guests, partners and local authorities to be prepared and active in 2022.
(中国酒店报导):
除了日常工作外,您有什么兴趣爱好?
Would you mind to let us know your hobbies and interests?
• 郭欣成先生:
周末的时候我喜欢到室外四处走走,无论是参观、锻炼或是享受美食;我喜欢沉浸于当地的风土人情。所有运动我都挺喜欢,当然最爱的是板球和澳式橄榄球,我希望阿德莱德港队和其他参赛队的年度对决依然会在上海上演。
I like to be outdoors on the weekends, whether taking in the sites, exercising or enjoying good food and beverage; I love to soak up the local atmosphere and fun.  I am a fan of all sports. Although my favourite sports are Cricket and Australian Rules Football (AFL), I hope the annual AFL game between Port Adelaide and the competing team starts again in Shanghai.
关于上海宏安瑞士大酒店
上海宏安瑞士大酒店将商务、购物和文化集于一体。酒店467间设计现代的客房和套房为宾客提供6种房型选择,配备的设施、餐饮服务、休闲体验和宴会/会议设施也迎合了当今商务和休闲旅客所需。
-END-
发布日期:2022年2月16日