近日,上海静安香格里拉任命 Jonathan Shea(石志暖)先生为酒店行政总厨,他将带领一支200多人的厨师团队,全面负责酒店六间餐厅和酒吧、客房送餐以及宴会的厨房运营和管理工作。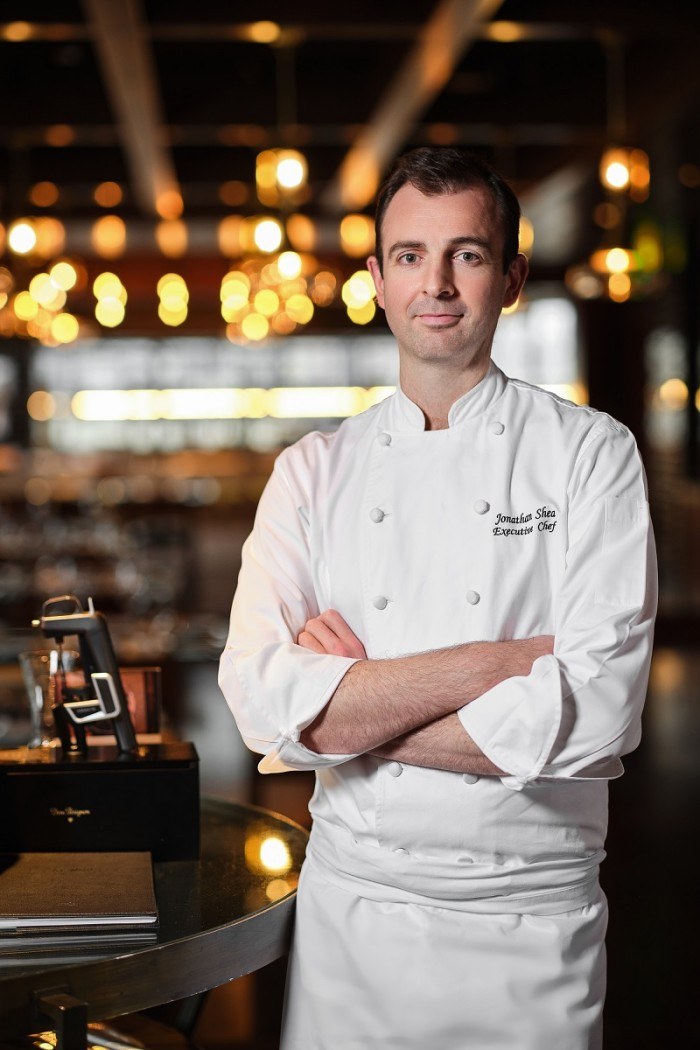 来自新西兰的Jonathan拥有二十余年从业经验,曾在加拿大、澳大利亚和中国的多家奢华品牌酒店工作,积累了丰富的管理经验和对菜品研发、出品的把控力。九年前在上海工作的Jonathan就曾到访过上海静安香格里拉,对酒店各具特色的餐厅印象深刻。"上海有着丰富多元的饮食文化,在这里能见到传统或前沿的烹饪理念。此次回到熟悉的上海并能加入上海静安香格里拉,我感到十分荣幸和期待。"他表示:"保持高质量且稳定的餐饮出品,不仅依靠优质的食材选择、精湛的烹饪手法与出品细节,还有团队的相互支持和紧密合作。在接下来这段时间,我与酒店优秀的厨师团队将继续追求卓越,不断创新,为宾客带来享受美食的快乐与惊喜。" 酒店总经理吴俊杰先生(Mr. Gregor Wateler)表示,"我相信,以Jonathan总厨丰富的经验,将带领酒店的烹饪团队更上一层楼,为宾客创造更多丰富多元的用餐体验。"
Jonathan于2008年加入温哥华香格里拉参与酒店开业筹备工作,开启了香格里拉职业之旅,他曾先后在悉尼香格里拉、青岛香格里拉、上海浦东嘉里大酒店、南京香格里拉担任厨房管理要职。2016年,Jonathan于广州文华东方酒店担任行政总厨,任职期间,酒店餐厅多次获得米其林摘星殊荣。
Jing An Shangri-La, Shanghai Welcomes New Executive Chef Jonathan Shea
Jing An Shangri-La, Shanghai announces the appointment of Mr. Jonathan Shea as Executive Chef.  Leading a team with over 200 chefs, Jonathan is in charge of the kitchen operation and management of the hotel's six restaurants, bars, in-room dining and banquets.
Originally from New Zealand, Jonathan accumulated over twenty years' of culinary experiences and knowledge while working throughout the world in countries such as Canada, Australia and China.  Jonathan visited Jing An Shangri-La, Shanghai nine years ago and was impressed by its multi-dimensional dining offers.  "Shanghai has a vibrant and open food culture where tradition mixes with new ideas.  I am very honoured and excited to be back here and to have joined this hotel", Jonathan says.  "The consistently high quality of food comes from the premium ingredients, mastery of techniques, presentation detail and team work.  In the coming period, along with the hotel's talented team, we will continue to bring to our guests joy and surprise through our innovative cooking."
"We believe Jonathan will bring his extensive experience to lead our culinary team to the next level and create a richer dining experience for our guests", says Gregor Wateler, the hotel's General Manager.
Jonathan started his Shangri-La journey as a preopening team member at Shangri-La Vancouver in 2008. He then joined Shangri-La Sydney, Shangri-La Qingdao, Kerry Hotel Pudong Shanghai and Shangri-La Nanjing from 2011 to 2016 in senior assignments.  During his service as Executive Chef in Mandarin Oriental Guangzhou from 2016, the hotel's restaurants were awarded Michelin Stars for consecutive years.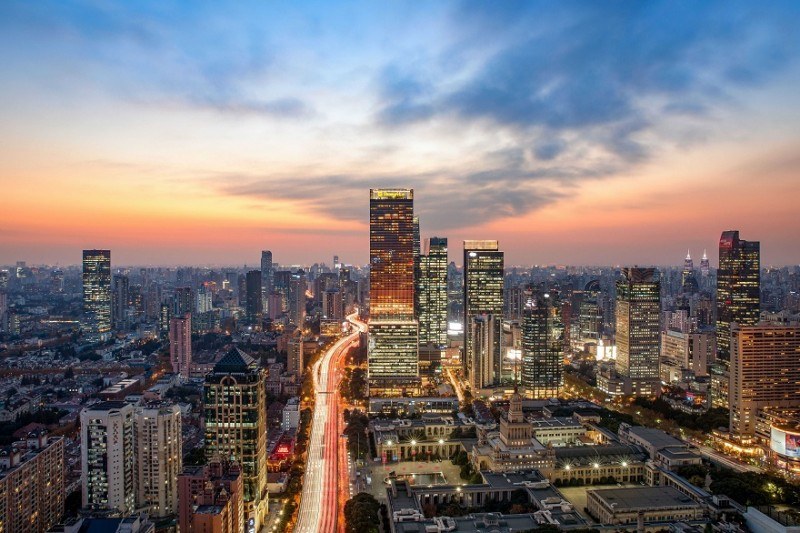 关于上海静安香格里拉
上海静安香格里拉作为静安嘉里中心的焦点,坐落在静安区时尚核心商圈内,拥有508间客房。静安香格里拉的宴会及会议场地的整体面积达4,465平方米,包括面积达1,743平方米的静安大宴会厅。酒店的六间餐厅提供中西皆有的餐饮选择,让宾客体验缤纷美食之旅。同时,酒店还配有香格里拉特色的CHI水疗、设施先进的健身中心、以及25米长的日光室内恒温游泳池等各种娱乐和休闲设施。
地址:延安中路1218号 南京西路静安嘉里中心
联系电话:(86 21)2203 8888
电子邮件:shanghaijingan@shangri-la.com
About Jing An Shangri-La, Shanghai
Situated in the heart of the affluent and fashionable Jing An central business district, the 508-room Jing An Shangri-La, Shanghai is the focal point of the integrated Jing An Kerry Centre. The hotel provides 4,465 square metres of meeting and conference space.  Offering diversity in the dining experience, guests have options at the hotel's six F&B outlets, serving both Western and Eastern cuisine.  Other offerings at Jing An Shangri-La include the signature Chi, The Spa, a state-of-the-art health club and a 25-metre indoor natural light pool.
Address: 1218 Middle Yan'an Road,
Jing An Kerry Centre,
West Nanjing Road, Shanghai, 200040, China
Telephone: (86 21) 2203 8888
Email: sljn@shangri-la.com
-END-
发布日期:2023年3月1日