近日,文华东方酒店集团正式任命卜霄迪先生出任上海浦东文华东方酒店的酒店经理一职,全面负责酒店的日常运营及经营管理事务,强化酒店产品及服务,致力提升酒店的口碑与盈利情况。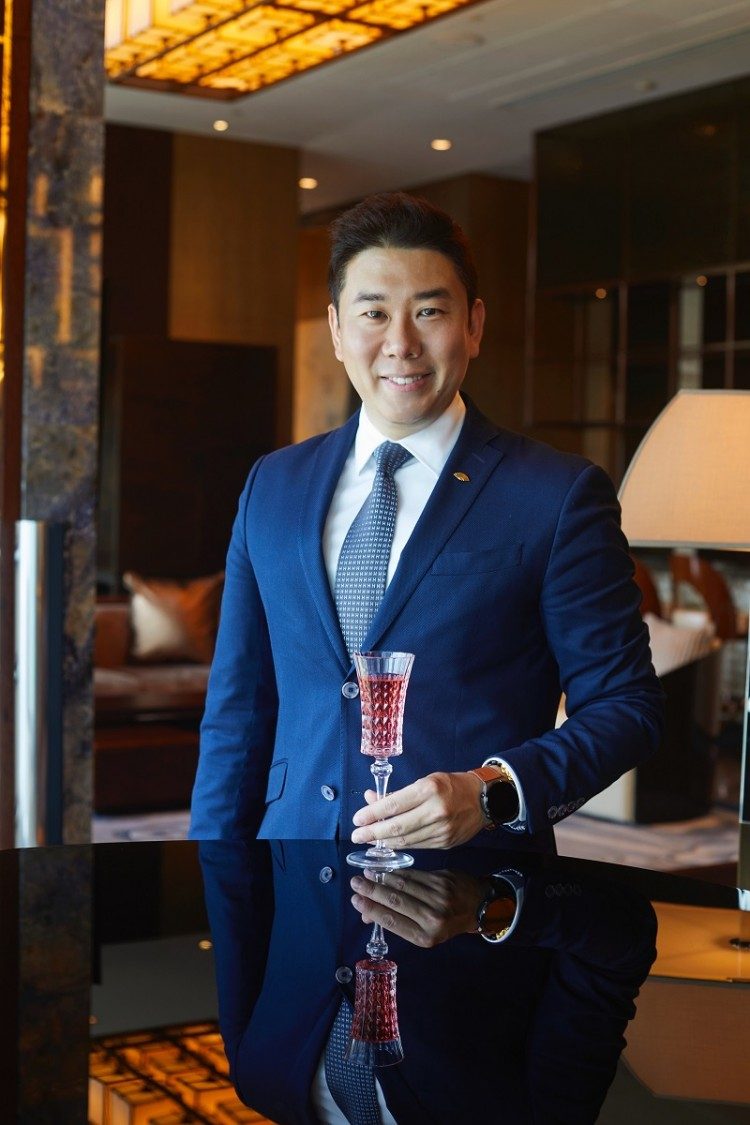 卜霄迪先生毕业于爱尔兰香侬酒店管理学院,曾在英国、爱尔兰、美国、中国与马来西亚等多个国家工作,拥有超过20年的国际酒店管理经验。在加入文华东方酒店集团之前,他于成都华尔道夫酒店担任运营总监一职。曾就职于三亚丽思卡尔顿酒店、成都丽思卡尔顿酒店、珠海瑞吉酒店,马来西亚安达曼豪华精选酒店的他深谙奢华酒店的待客服务之道,是一位满怀激情的资深酒店经理人。
在作为运营总监任职成都华尔道夫酒店期间,卜霄迪先生凭借出色的领导力、敏锐的市场洞察力、以及对酒店运营尤其餐饮方面的丰富经验和独到见解,带领团队取得并突破酒店自开业以来的总收入、运营净利润以及盈利状况创历史新高的佳绩,并且在2021年初,带领团队取得希尔顿奢华品牌酒店宾客满意度全球第一的傲人成绩,同时将酒店在旅游点评网站TripAdvisor(猫途鹰)官网的排名从第88位大幅提升至10位。
此次履新,卜霄迪先生将充分地发挥他丰富广泛的酒店运营及管理知识,他表示:"我非常荣幸成为文华东方优秀团队的一员,我期待为酒店的蓬勃发展注入全新的活力,为宾客带来奢适贴心的旅居体验。"
拥有多年餐饮工作与管理经历的他也是一位酷爱美食与旅行的生活家,喜欢在闲暇时间品鉴美馔美酒,并在探索城市时热衷深入了解当地文化。他认为,途中精彩的所见所闻不仅能开阔眼界、洗涤心灵,也会为生活和工作带来创新灵感。
Mandarin Oriental Pudong, Shanghai has appointed Quinn Pu as Hotel Manager
Mandarin Oriental Hotel Group has announced the appointment of Mr. Quinn Pu as Hotel Manager of Mandarin Oriental Pudong, Shanghai. Accumulated with rich experience of hospitality operation and management, Mr. Pu is fully in charge of the hotel operations and enhancement of hotel products and services, aiming to increase hotel reputation and revenue.
Mr. Pu graduated from The Shannon College of Hotel Management in Ireland, and has developed his career across different countries, including United Kingdom, Ireland, United States, China, and Malaysia. With over 20 years of experiences in international hotel management, Mr. Pu is a passionate hotelier that deeply understands the essence of hospitality. Before joining in Mandarin Oriental Hotel Group, he has worked at Waldorf Astoria Chengdu as Director of Operations, leading the team to continuously provide outstanding service and products. Prior to it, he has worked at The Ritz-Carlton Sanya, Yalong Bay; The Ritz-Carlton, Chengdu; The St. Regis Zhuhai; and The Andaman, a Luxury Collection Resort, Langkawi.
During his time at Waldorf Astoria Chengdu as Director of Operations, Mr. Pu played a leading role in strengthening the quality and reputation of the hotel. With excellent management skills, extensive market knowledge and attention to detail, he led the team to deliver extraordinary achievements, such as breaking the hotel record for the highest revenue and gross operating profit, achieving the highest score in guest satisfaction amongst all hotels of Hilton luxury brands worldwide, and improved TripAdvisor ranking from the 88th to the 10th place.
"I am honoured to join the team at Mandarin Oriental Pudong, Shanghai." says Mr. Pu, "I look forward to bringing new energy to this charming hotel and, working together with my team, to delivering the legendary services to our guests."
With many years working closely with Food & Beverages, Mr. Pu undoubtfully is a lover of food and wine, and enjoys travelling in his spare time, immersing himself in local culture. He believes the authentic travelling experiences not only broaden one's horizons, but more importantly bring innovative inspirations to work and life.
发布日期:2021年7月21日