近日,上海明捷万丽酒店正式任命张晔先生出任市场总监一职,全面负责酒店市场策略的制定,市场的开发以及对市场销售团队、市场传讯团队、预订团队的管理工作。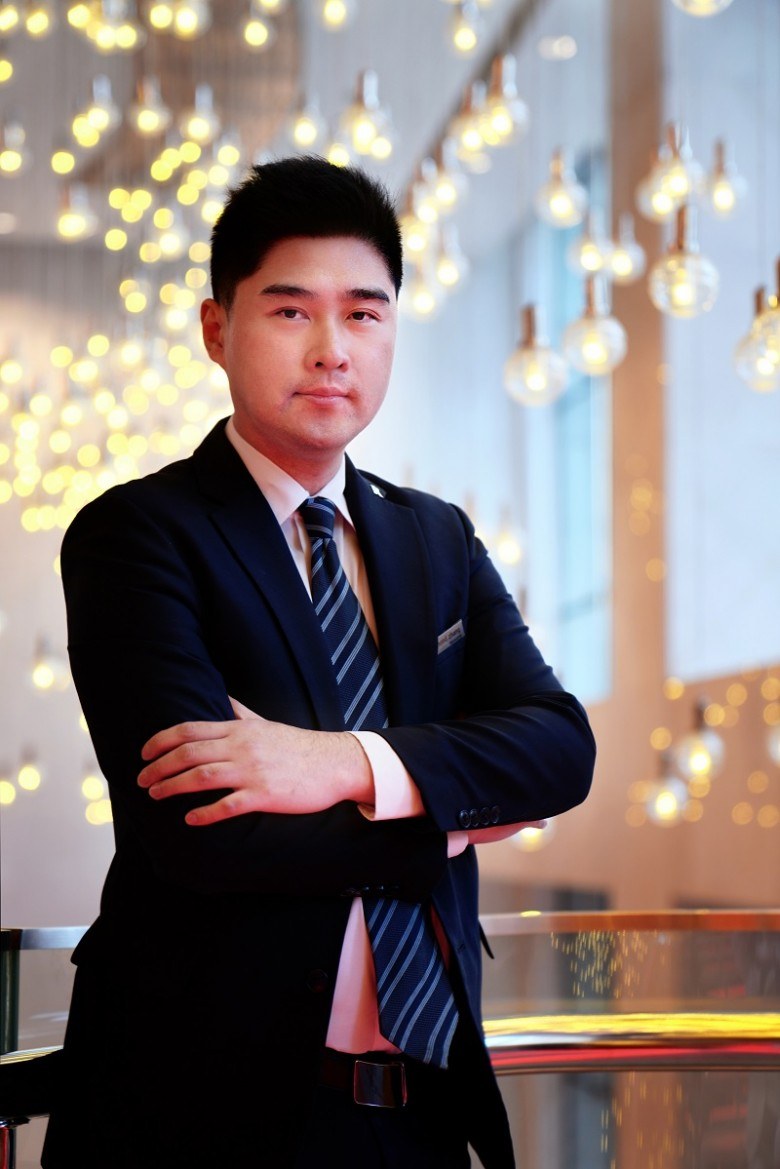 张晔先生从事酒店行业20多年,于上海金茂君悦大酒店开启其酒店职业生涯。先后在凯悦集团、洲际集团等多个国际知名酒店品牌工作,积累了丰富的酒店运营经验和市场销售技能。张晔先生于2011年加入了万豪国际集团,作为销售副总监任职于上海雅居乐万豪酒店,并于2017年内升为上海龙之梦万丽酒店销售总监。
我们相信凭借张晔先生丰富的运营经历以及敏锐的市场洞察力、出色的管理能力及领导才能,为上海明捷万丽酒店注入更多活力,开拓更广阔的市场,提高酒店营收,带领市场销售团队再创佳绩!
在业余时间,张晔先生喜爱与家人们共度温馨时光,也喜欢世界旅行,探索各地不同的文化习俗和风土人情。
RENAISSANCE SHANGHAI PUTUO HOTEL
APPOINTED RAYMOND ZHANG AS DIRECTOR OF MARKETING
Renaissance Shanghai Putuo Hotel is pleased to announce the appointment of Mr. Raymond Zhang as the Director of Marketing. He is fully in charge of hotel marketing strategies and leading sales, marketing and communication and reservation team for driving hotel business.
Mr. Raymond Zhang has been working in the hospitality industry for more than 20 years. He started his hotel career in F&B at Grand Hyatt Shanghai Hotel. Then he moved to catering sales role at Le Meridien SheShan in 2005 and worked in Regent, InterContinental brands gained valuable sales experiences. Raymond joined Marriott Family in 2011 as the asst. Director of sales at Marriott Shanghai City Centre Hotel and transferring with promotion to Renaissance Shanghai ZhongShan Park Hotel as the Director of Sales in 2017.
His strong operation background, marketing knowledge, service awareness, solid foundation in developing hotel business, we believe that Raymond will lead the Sales & Marketing team to great success in coming years.
During the leisure time, Raymond loves to spend time with family, as well as travelling the world to pursue the different culture discovery.
关于上海明捷万丽酒店
作为万豪国际集团旗下酒店,在上海明捷万丽酒店,不经意处,灵光闪现!酒店2010年开业位于铜川路50号,真如副中心,一座集高档住宅、办公楼、酒店、商业于一体的大型多业态的都市综合体。与地铁七号线岚皋路站直接毗连,可直达静安寺,上海世博展览馆,浦东新国际展览中心等,距离上海火车站仅需10分钟车程,驱车15分钟可至上海跨国采购会展中心,25分钟可至上海虹桥机场,45分钟可至上海浦东国际机场,交通便捷,地理位置优越,缔造精彩的出行之旅。
酒店拥有330间时尚雅致的客房及套房,套套精雕细琢,别具一格。典雅家私,柔和色调,豪华寝具,液晶电视,无线上网,开放式浴室等,让您拥有整夜酣眠。
酒店拥有设备齐全的健身中心以及室内游泳池及水疗。酒店的4家餐厅更是您臻萃之选:BLD咖啡厅徜徉于饕餮美食自助盛宴;品尊轩中餐厅,弥漫传统中国气息,可品各式中式佳肴及点心;柚日料理为您带来料理王国的纯正享受;您也可至怡廊大堂吧,沉浸于高雅私密的氛围中,静品美味饮品小点,都是您不可错过的选择。
1266平米的创意组合会议空间可满足您不同的会务需求,专业的团队协助您筹划每一步,让每一个活动及会议,留下深刻印象。大宴会厅521平米,5.5米层高的无柱豪华宴会厅,拥有独享自然光线的宴会前厅,完备先进的宴会灯光及音响系统。独享自然光线的38-220平米多功能厅可满足您不同的会务需求,同时还有完善的会客及餐饮设施。
生活在于发现,随心发现灵感,来上海明捷万丽酒店体验多姿多彩的商旅逍遥游!
About Renaissance Shanghai Putuo Hotel
Renaissance Shanghai Putuo Hotel, a Marriott Luxury & Lifestyle Hotel, you'll find a place where simple delights become memorable moments. The hotel is ideally located on the Tongchuan Road, directly connected to Metro Line 7 Langao Road Station which can directly access to the Jing'an Temple, Shanghai World Expo Exhibition & Convention Center, Shanghai New International Expo Center, etc. It takes 10 minutes from the hotel to Shanghai Railway Station, 15 minutes to Shanghai International Sourcing Promotion Center, 25 minutes to Hongqiao International airport, 45 minutes to Pudong International Airport.
The hotel has 330 guest rooms, have contemporary furnishings and bold decor. The rooms offer an iPod docking station, plush mattresses, fluffy pillows, a minibar and ironing facilities, LCD TV and ample workspace. The modern and private bathrooms have bath and shower facilities.
Guests can take a dip in the on-site indoor swimming pool, work out at the fitness centre or indulge in the spa centre where different treatments, body scrubs and massages are provided.
Indulge in inspired cuisine at one of four delectable restaurants, Café BLD serves buffet-style international cuisine with an open kitchen all day. For more Asian flavours, YUZU Japanese Grill serves offering unique temaki, sushi and an array of freshly grilled seafood. While New Dynasty serves Cantonese, Shanghainese dishes for both lunch and dinner. Coffee, tea and cocktails are served at The Lounge.
With 1266 sq.m. of creative space for your meeting and a team of dedicated professionals behind you every step of the way, your event promises to be both memorable and inspiring.
With all these accommodations, Renaissance Putuo Hotel is without a doubt the best place to stay when visiting Shanghai.
-END-
2023.3.9