近日,青岛瑞吉酒店宣布Lincoln Lim林猷冠先生出任酒店餐饮部总监并监管烹饪厨艺部,全面负责青岛瑞吉酒店餐厅、宴会和酒吧的运营管理工作,以及酒店食品酒水的出品把控。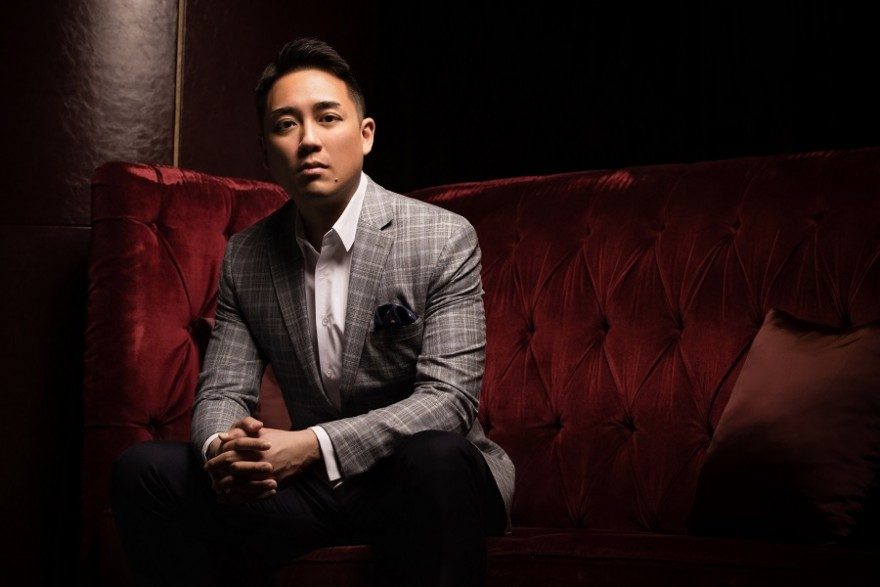 林猷冠先生来自新加坡,拥有近20年的酒店从业经验,足迹遍布新加坡、澳门及中国大陆等多家奢华酒店。林猷冠先生凭借其出色的工作表现及革新能力获得万豪集团奢华品牌的认可,担任万豪集团6家奢华酒店的开业筹备培训师,助力其成功开业。此次履新前,林猷冠先生于广州丽思卡尔顿酒店任职行政总厨,并监管餐饮部门。凭借其高瞻性的市场视角与前沿性的饮食艺术审美,带领团队于产品质量和服务细节上臻于至善,并使其中餐厅连续四年获得"米其林一星级餐厅"、于2020年获得"美团点评黑珍珠两钻"荣誉;意大利餐厅连续四年获得"米其林餐盘"美誉。
林猷冠先生表示:"非常高兴加入阿斯特家族位于青岛的宅邸,期待与这里所有的主人们密切协作,为宾客精心打造量身定制的体验,不断超越客人的期望"。凭借其丰富的经验和对餐饮的独特见解,将为青岛瑞吉酒店注入新鲜活力,而林猷冠先生对于餐饮市场的敏锐度以及菜品与服务的高质量要求,将带领青岛瑞吉酒店再创新高。
工作闲暇之余,林猷冠先生喜欢品尝世界各地的威士忌与美食、健身和开卡丁车。通过对身体和精神的充分放松,充满能量的面对新的一天。
青岛瑞吉酒店传承经典管家服务,以标志性品牌仪式及精致优雅的飨宴佳酿,邀请当代名流雅士沉浸式探索云端谧境。回味无穷的舌尖风味及海天一色的壮阔海景,是青岛瑞吉酒店为宾客呈现的沉浸式云端旅居体验,酒店的5间餐厅及酒吧也为当代名流雅士缔造城中首善欢聚之所。居停于璀璨静谧的青岛瑞吉酒店,不论身处哪一间餐厅或酒吧,宾客们总能饱览青岛海天一线的绝美景色。一步一景、移步换景,赏心悦目,惊喜不断。匠心设计的就餐环境,搭配主厨们精湛的厨艺,流光溢彩的青岛瑞吉酒店将是名流雅士收获灵感、点亮彼此的奢华之选。
The St. Regis Qingdao Have Appointed  Mr. Lincoln Lim as Director of Food and Beverage
The St. Regis Qingdao is delighted to announce the appointment of Mr. Lincoln Lim as Director of Food and Beverage. In his appointed role, Lincoln will be responsible for the day to day operations of the entire F&B and Culinary operations including the restaurants, bars & banqueting facilities.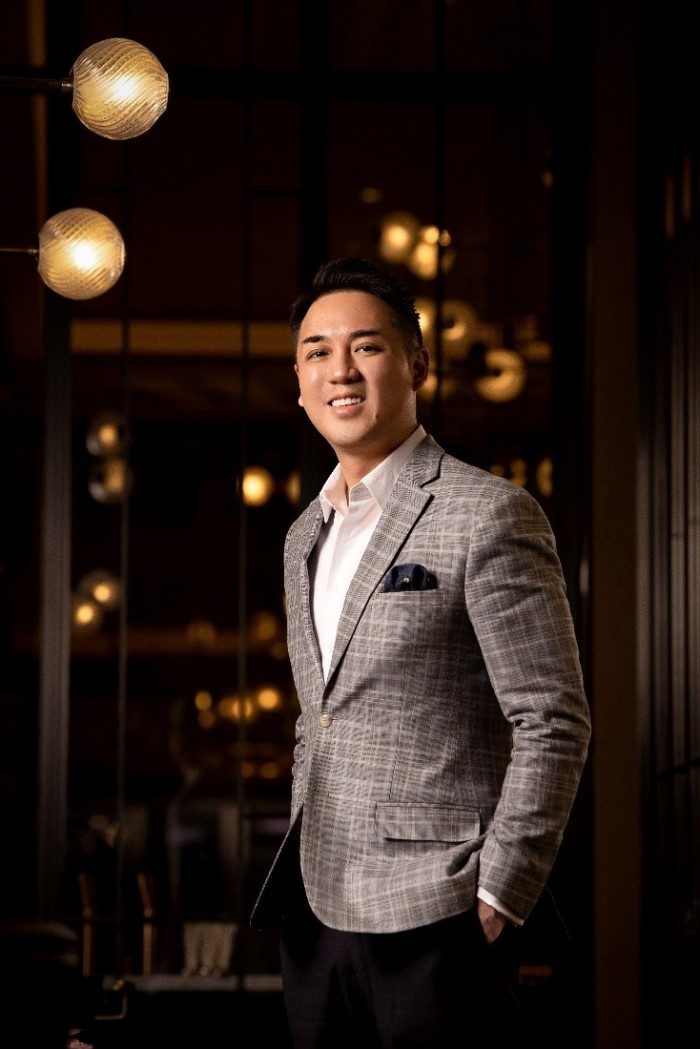 Lincoln Lim hails from Singapore and has almost 20 years of extensive hospitality experience in Singapore, Macau and mainland China. Lincoln Lim has been recognized by the Marriott Luxury Brand for his outstanding performance and innovative ability. In his time in China Lincoln has been an opening trainer for 6 Marriott Luxury hotels & played crucial roles in the success of those hotels he opened. Prior to his appointment, Mr. Lim was Executive Chef in-charge F&B at The Ritz-Carlton Guangzhou where he oversaw all aspects of the Food and Beverage Department. Under his management and guidance his Chinese restaurant has bagged the prestigious 1 Michelin Star & Black Pearl 2 Diamond awards while his Italian restaurant is a Michelin Plate awarded restaurant.
"I am more than delighted to be joining the House of Astor in Qingdao. I am looking forward to collaborating closely with all the hosts here to create a bespoke F&B experience that continues to exceed guests' expectations," said Lincoln Lim. With his extensive experience and unique insights into food and beverage, Lincoln will enliven The St. Regis Qingdao with fresh energy, while Lincoln's sensitivity to the food and beverage market and high quality of food and service will lead The St. Regis Qingdao to new heights.
In his spare time, Lincoln is an avid whiskey connoisseur, enthusiastic foodie, gym fanatic and passionate go-kart racer. By relaxing physically and mentally, he embraces every new day with passion and is dedicated to his love as a hotelier.
The St. Regis Qingdao Introduces Iconic Butler Service, Celebrated Rituals and Exquisite Dining to the Region's Modern Luminaries. At the same time, the hotel invites guests to embark on multi-sensory culinary journeys with exceptional presentations, memorable flavors and spectacular views at its five distinctive dining outlets. Envelope your senses in a serene tranquility unique to The St. Regis Qingdao where the panorama of cloud-lined ocean horizons surrounds guests at any of the five in house dining outlets. With every step and every turn, the breathtakingly spectacular views seemingly present a wholly different enchanting angle. Artisanal designed dining environments, complemented with culinary excellence by acclaimed chefs. The St. Regis Qingdao in all its resplendence, makes for the ultimate luxury destination for brilliant minds to convene and inspire one another.
-END-
发布日期:2022年4月12日